How to end a century with class? Throw an awesome concert just like Sammi's! There were eight shows total for Sammi I Concert with the last show added due to fans' demand. Andy Hui was the guest singer in all eight shows. Friends Leo Koo and Dickey Cheung also sang with Sammi during opening night. In the audience were Sammi's family and good pal William So with his new wife, Jane.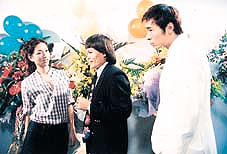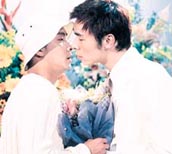 A mini movie was played where Sammi portrayed a Sammi fan and went to Sammi's concert with her boyfriend. Andy Hui and Dickey Cheung acted as a gay couple and almost even kissed!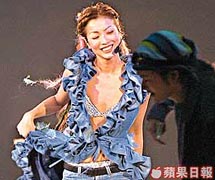 Technical difficulties occured on the third show and electricty was shut down. Sammi was very scared in the beginning, but it turned out ok after she sang two acapella songs with Andy. Andy sang with Sammi Teach Me How Not To Love Him in all eight shows. Sammi also performed Tomorrow I will Marry You and Lucky Is Me. Sally Yeh surprised Sammi at the last show with their duet Love Talk and a star necklace.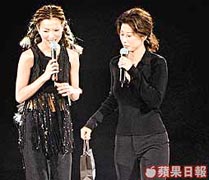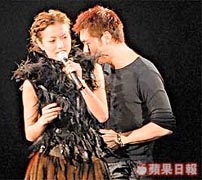 Sammi reflected on how the 1st night was the hardest since there was a full rehearsal that morning. It seemed like she did two shows that day. She was very happy that many overseas fans came to HK to watch her perform. Since this year was an all-around-4-way stage, fans at higher seats actually got a better view than front rows. One of the problems she had was picking out songs to sing. There were so many good onces since she hasn't had a concert since Sammi Star Show. Congrats to Sammi for having a successful show! For those who missed it, watch for it on VCD in early 2000!