What is Romaji?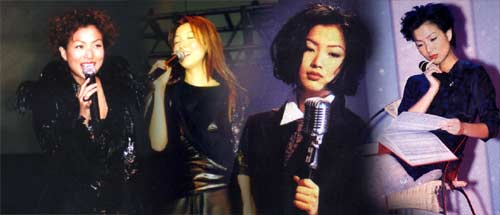 An adopted word used to describe Japanese words written using the English alphabet. From the roots roman (for the Roman Alphabet), and ji, the Japanese word for character.
Since we're dealing with Sammi's songs here, let's just call it Chinese Romaji! For example, "How Are You?" would be "Nei Ho Mah?" A whole new way to read Sammi's lyrics for the non-Chinese readers! Now you can sing along to Samm's favorite tunes without going to Chinese school. Happy Singing!
Email your favorite Sammi tunes to us, and we will try to get it on here as soon as possible!
Got a minute? Please submit your very own Sammi romaji to us!
Any comments and/or suggestions are also welcome. =)
The content of this site cannot be reproduce or publish without the consent of Feel 100% of Sammi.